Machine Learning
Naive Bayesian Classification

Bayes Theorem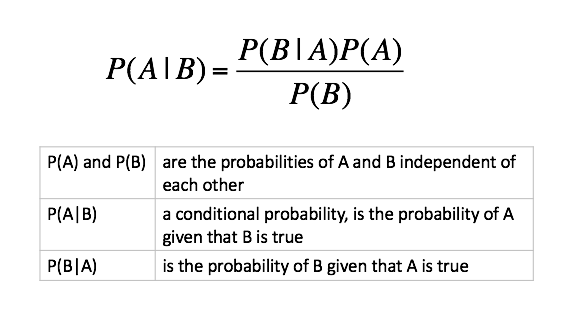 Example: Classification of Drew
We have two classes: c1=male, and c2=female
Classifying drew as male or female is equivalent to asking is it more probable that drew is male or female.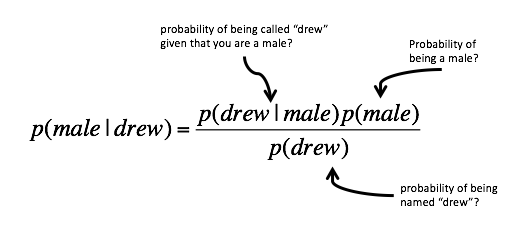 Using Data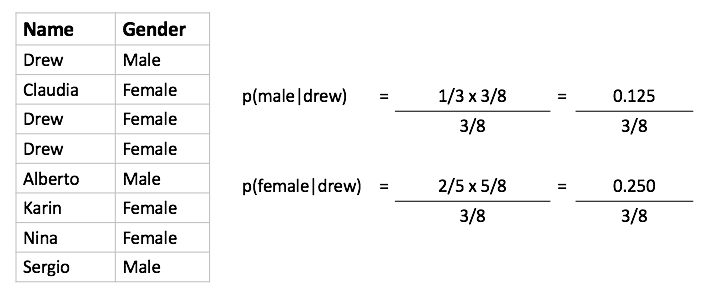 Bayesian Approach
Posterior probability based on prior probability plus a new event
Classification of Documents
Questions We Can Answer
Is this spam?
Who wrote which Federalist papers?
Positive or negative movie review?
What is the subject of this article?
Text Classification
Assigning subject categories, topics, or genres
Authorship identification
Age/gender identification
Language Identification
Sentiment analysis
...
For Active Learning we will use*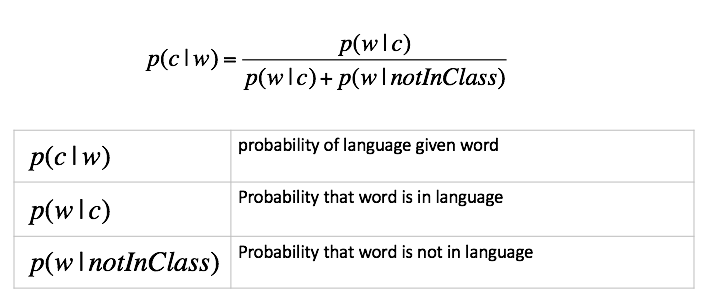 * http://en.wikipedia.org/wiki/Naive_Bayes_spam_filtering
Calculating Probabilities
probability that word shows up in a language
probability that word is not in language
Underflow Prevention
Multiplying lots of probabilities can result in floating-point underflow. Since log(xy) = log(x) + log(y); better to sum logs of probabilities instead of multiplying probabilities.
Add probability of words (per language) using:

In JavaScript ln is Math.log, and e is Math.exp
At completion of each language: